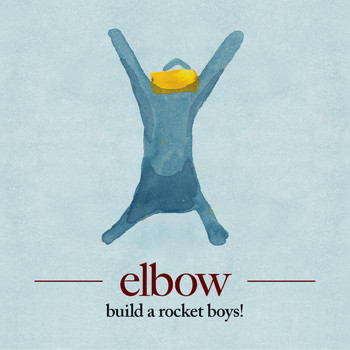 Preview build a rocket boys!
Record Label:
Fiction / Cooperative Music USA / Downtown Records
7digital

What we said:

Why Elbow never broke through sooner is anyone's guess, spending nigh-on a decade quietly producing album after album of melancholic yet strangely life-affirming beauty. But when they finally crossed over, boy did they do it in style, with their Brit Award, Ivor Novello and Mercury Prize-winning last offering The Seldom Seen Kid. Far too humble to let fickle fame change them, Garvey and the lads have returned with the epic Build A Rocket Boys, on which they look back at their childhoods with a wry smile and, as always, a lot of affection. True, they may no longer be the best kept secret in indie, but Manchester's prodigal sons have more than enough love to share with the expectant ears of the world.
| Track Number | Track Title | Track Length | Track Price/Buy Link |
| --- | --- | --- | --- |
| 1 | the birds | 8:02 | |
| 2 | lippy kids | 6:06 | |
| 3 | with love | 4:12 | |
| 4 | neat little rows | 5:39 | |
| 5 | jesus is a rochdale girl | 3:18 | |
| 6 | the night will always win | 4:24 | |
| 7 | high ideals | 5:39 | |
| 8 | the river | 2:50 | |
| 9 | open arms | 4:53 | |
| 10 | the birds (reprise) | 1:31 | |
| 11 | dear friends | 4:58 | |
Duration:

51:32
Genres:
℗ 2011 Polydor Ltd. (UK)
© 2011 Polydor Ltd. (UK)