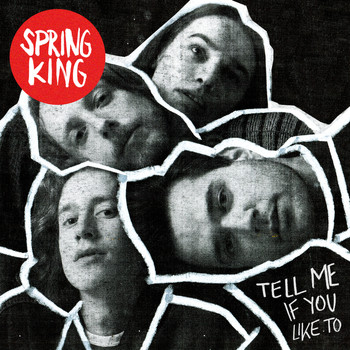 Preview Tell Me If You Like To
Record Label:
Universal-Island Records Ltd.
7digital

What we said:

Tarek Musa and co were ambling along quite nicely until Zane Lowe decided to make their riotous single 'City' the opening track on his inaugural radio show for Beats 1, back in June 2015. A little over three minutes later, their bedroom project had suddenly become international news, and the record labels came knocking. The Manchester-based quartet continue to deliver on their promise with this full-length debut, serving up fuzzy garage-pop and post-punk, with a twist of psych and a healthy dash of angst. Come for the instant hit of 'City' and stay for growers like 'Take Me Away' and 'It's So Dark'.
| Track Number | Track Title | Track Length | Track Price/Buy Link |
| --- | --- | --- | --- |
| 1 | City | 3:23 | |
| 2 | Detroit | 3:10 | |
| 3 | Who Are You? | 3:16 | |
| 4 | It's So Dark | 4:15 | |
| 5 | Take Me Away | 3:22 | |
| 6 | Demons | 3:42 | |
| 7 | Rectifier | 3:27 | |
| 8 | Tell Me If You Like To | 2:27 | |
| 9 | The Summer | 4:06 | |
| 10 | Heaven | 4:18 | |
Duration:

35:26
Genres:
℗ 2016 Island Records, a division of Universal Music Operations Limited
© 2016 Island Records, a division of Universal Music Operations Limited