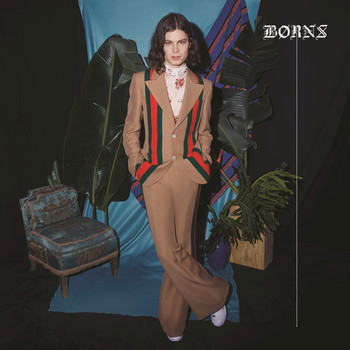 Preview Blue Madonna
Record Label:
An Interscope Records Release;℗ 2017 Interscope Records
7digital

What we said:

At age 10, Michigan kid Garrett Clark Borns was performing as a professional magician (under the name "Garrett The Great", of course). Fast forward to the present day, that kid now goes by "BØRNS", and his output is every bit as magical and self-assured as you might expect. Blue Madonna is his second album of dreamy, androgynous pop, full of floating, jaded falsettos and delicately polished melodies. Lana Del Rey-featuring 'God Save Our Young Blood' is exactly the kind of collaboration you'd expect of the pair, all propulsive but hazy doomed romance. In fact, that's pretty much the vibe of Blue Madonna: with pristine and immersive takes on melancholic but sparkling synthpop, you won't want to sleep on this.
| Track Number | Track Title | Track Length | Track Price/Buy Link |
| --- | --- | --- | --- |
| 1 | God Save Our Young Blood | 3:53 | |
| 2 | Faded Heart | 3:34 | |
| 3 | Sweet Dreams | 3:20 | |
| 4 | We Don't Care | 3:33 | |
| 5 | Man | 3:57 | |
| 6 | Iceberg | 3:30 | |
| 7 | Second Night Of Summer | 3:24 | |
| 8 | I Don't Want U Back | 3:51 | |
| 9 | Tension (Interlude) | 1:34 | |
| 10 | Supernatural | 3:45 | |
| 11 | Blue Madonna | 2:20 | |
| 12 | Bye-bye Darling | 4:59 | |
| pdf | Blue Madonna | | Not available separately |
Duration:

41:40
Genres:
℗ An Interscope Records Release;℗ 2017 Interscope Records
© 2017 Interscope Records