Fun.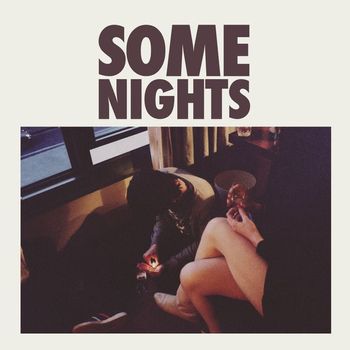 Fun. formed in 2009 and it has been nothing but an uphill and crazy ride for them ever since. Their tour opening for Janelle Monae and the popular single they released with her, "We Are Young", pretty much brought them into the fast lane overnight. Their quirky and upbeat, 'big sound' take on indie-pop, enhanced and driven by theatrical lead and backing vocals is what lends them to be compared to groups like Queen and Cut Copy in the same sentence.
The band's first album was a musical roller coaster of sonic energy and out of the box compositions. Lucky for us the trio's second album, Some Nights - out now - promises more of the same and sure to entertain, enthrall and entice the most docile mind.
Preview and download Some Nights »

7digital Interview with Fun.
As they gear up to release their second album, we caught up with Jack (guitar/vocals) and Andrew (keyboard/ vocals) from the band to discuss a few things. They were kind enough to tell us about the origins of their name, the process of making the new album, Glee and more!